Be on top of your hive without looking inside
State of the art hive monitoring that allows you to not only keep up with inspections, but also understand what is happening in your hives 24 hours a day.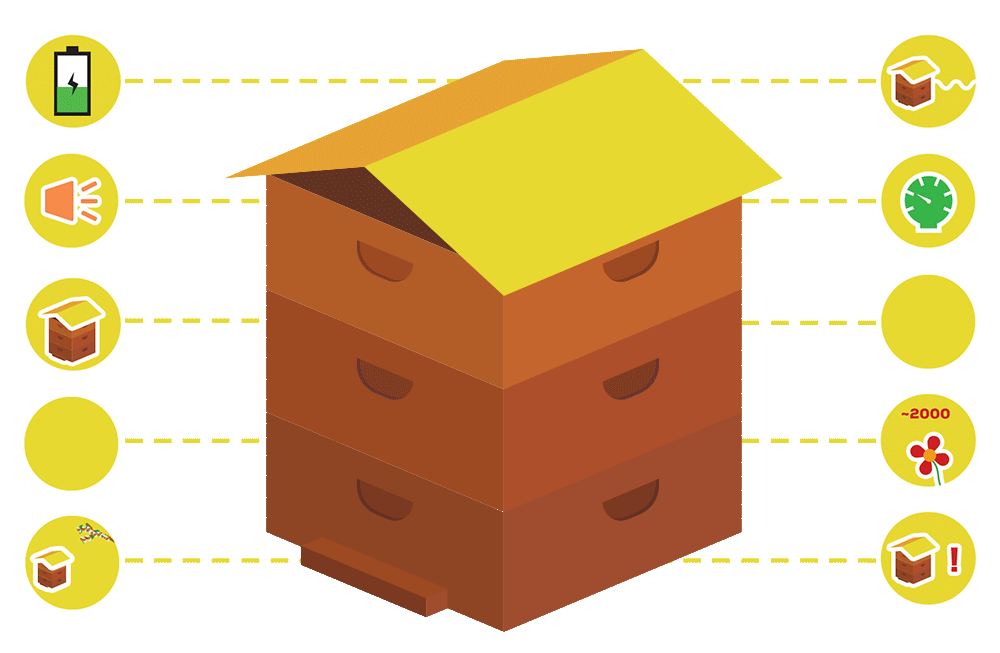 What is our Beehive Monitoring System?
Our beehive monitoring system uses a Heart 3.0 and a XS scale to collect detailed data from your hives.  This helps you create a database of information that can be analyzed by our free software to help you make informed beekeeping decisions like never before.
Is caring for your bees exhausting, financially demanding, and complicated? We have the solutions you are looking for! With our Hive Sensor and Hive Scales, you can be ahead of the game.
The Bee Hive Monitoring App
Our app connects to the Hive Heart 3.0 and the Hive Scale to give you the status of your hive 24 hours a day. In addition, you can use the same app to input your own inspection data on the spot. Once you have used the QR code connected to your Hive Heart and Scale, your data will be stored free on our database for 5 years.